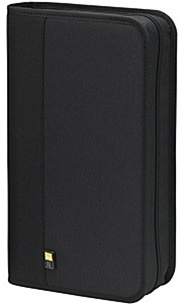 Price: USD $1295.00 on Amazon
Authors: NLP Comprehensive Trainers
Format: 37 DVDs in ring binder
3rd Edition
The very best way to learn NLP is to do a live training with a top-notch training institute such as the NLP Institute of California or NLP Comprehensive in Colorado, USA. If that's not feasible, doing a first-rate video training is your next best option.
This training is stellar! Experience the full 20-day NLP Practitioner course from NLP Comprehensive, taught by top NLP trainers Steve Andreas, Charles Faulkner, Tom Best, Adam Reynolds, and Jan Prince.
Originally a $2,795 live training, you get over $1,000 off the original price and can watch and listen any time you want to.
It's like you are sitting right in the room along with 25 other students as the course is happening. You'll get the framing, the stories, the live demonstrations, the debriefs after the exercises, the Q&A sessions. You also get the complete training manual containing all of the techniques with clear instructions.
With 20 full days of training packed on 37 DVDs, and a fully cross-referenced and indexed manual in PDF format, you'll have everything you need:
ALL the lectures, demonstrations, debriefs, and Q&As from NLP Comprehensives full 120-hour training, with extraneous material edited out — all content, no fluff!
37 DVDs, fully-indexed so you can jump to and view any part of the course
184-page extended NLP Practitioner manual
NLP Glossary
31-page appendix with tips, charts, and exercises
Techniques and exercises are shown and explained so you can watch, then practice them yourself
5 top NLP trainers with over 100 years combined NLP experience give you multiple examples of how NLP can work in your life: see, hear, and try on a variety of approaches and styles
This complete training includes the 7 major NLP models and over 60 proven NLP processes and patterns
Whatever your reason for learning NLP, this DVD set will enable to gain the essential NLP skills.
People have lots of reasons for learning NLP:
Create better relationships
Communicate more clearly
Learn faster in any context
Understand what and how other people think
Locate leverage points and know how to use them
Motivate others more easily
Influence with integrity
Deal effectively with difficult people
Be respected by people as an advisor and leader
This program starts you at Step 1! Even If you've had zero experience in NLP training, you'll do just fine.
Order your 20-day NLP Practitioner training
now from Amazon.com